The Team
Virta is spearheaded by a team of seasoned leaders with global experience and exceptional technical depth.
Our team has earned industry-wide respect and recognition through decades of successful projects in our fields of expertise, including mining, mineral processing, chemicals, and ports and terminals. We have recognized evolving trends in the industries we serve, with more and more clients preferring customized solutions for material handling, delivered with responsive and exemplary service. Our international team of seasoned experts and our project execution capabilities, allow us to offer our clients exceptional value for any project, large or small.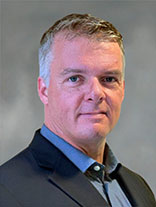 Grant M. Graber, PE, President
Grant brings over 25 years of experience to Virta in all facets of global material handling system delivery. His expertise includes technical, management, business development and executive roles, securing and delivering projects worldwide in mining, processing, ports and chemical products industries. Grant has a proven track record in material handling equipment design, technical and execution innovation, teamwork, project completion and client satisfaction. Specifically, he has overseen the securing, development and engineering of material handling projects in 15 countries, including over 40 kilometers of overland conveyors and dozens of projects involving plant conveyors, feeders, stockpile and reclaim systems, truck and train loadouts, ship loaders and other equipment for copper, gold, iron, zinc, lead, coal, coke, waste, tailings, kimberlite, fertilizer and aggregate handling systems.
Hordur Kristjansson, Project Execution Specialist
Hordur is an executive professional with 40 years of experience in project, construction and operations management. As an industry-recognized expert in all facets of industrial project execution, he has built a proven record in the supply, delivery, construction and commissioning of design/supply and EPC projects in 16 countries totaling over US$1B. Material handling projects include over 50 km of overland conveyors, over 20 mobile heap leach stacking systems, crushing/screening plants, and numerous plant conveyors and structures. He specializes in lean management processes and teams; both greenfield and brownfield projects; and cutting-edge innovation such as fast-track project delivery and off-site modularization of components and structures.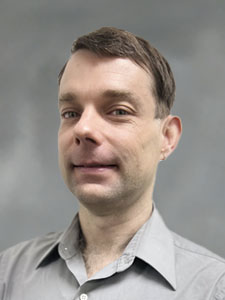 Ruben Lezius, Technical Director
Ruben is a materials handling specialist with over 24 years of hands-on experience, ranging from belt feeders and plant conveyors to long overland conveyors exceeding 10 miles and 10,000 t/h and incorporating horizontal and vertical curves, gearless drive systems, trippers and shuttles. Complete material handling system project experience includes crushing and screening facilities; stackers and reclaimers; and belt and apron feeders. Ruben specializes in project concept development through complete execution, including detailed design, conveyor calculations, equipment selection, chute design (including DEM) and project implementation.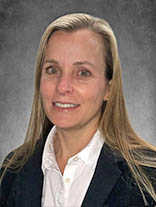 Jennifer Isett, Controller
Jennifer has over 20 years of experience in the Engineering, Procurement and Construction Management (EPCM) industry, with extensive practical knowledge of finance and accounting, particularly as it relates to our operations. Jennifer has held a variety of roles in finance and accounting. She currently serves as the Controller for both Virta, Inc and Global Metals & Fertilizers both business lines under Mining & Metals. Prior to her role as Controller, Jennifer served in a senior Financial Planning & Analysis role for various business lines at Fluor. Jennifer's early years were dedicated to project accounting where she was responsible for all financial aspects of the projects she supported. She was also the Manager of Strategic Development for Fluor Federal Services and was a Senior Project Finance associate responsible for exploring and securing financing solutions that addressed a project's funding needs. Throughout Jennifer's career, she has gained extensive experience in project accounting and cost control for the government, power, industrial services, operations & maintenance, and mining and metals industries. Jennifer has worked in Fluor offices in California, Greenville, and Washington State.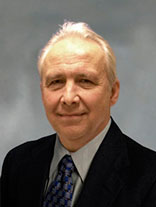 Dave Bennett, Subject Matter Expert
Dave has more than 50 years of experience in the design and construction of bulk materials handling systems. This includes crushers, stacking and reclaim systems, various types of conveyors and rail car dumpers and indexers. He has also participated as part of an international team investigating innovative advanced materials handling systems for use in future high-capacity mining projects. Dave's international experience includes projects in UK, Canada, Australia, Southern Africa, South America, South East Asia, Europe and the Middle East. As one of our Subject Matter Experts (SMEs), Dave provides invaluable expertise and support to various Virta material handling projects.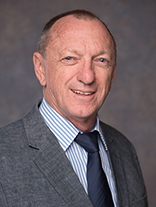 Neale Watson, Subject Matter Expert
Neale has more than 35 years of experience in the material handling industry, including feasibility studies, detail design, commissioning and operations. While Neale's base is currently Australia, he has spent considerable time in Chile, Canada, Indonesia, Africa and the USA. Neale's expertise spans the fundamental aspects of materials handling, with a focus on hard rock material handling, including underground and surface facilities, fixed and semi-mobile facilities, storage and reclaim systems, feeders and conveyors, as well as crushing and screening.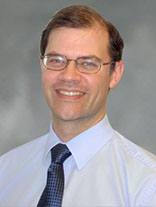 Raymond Gauvin, P.Eng., Subject Matter Expert
Raymond has over 25 years of experience in the mining industry. Highly experienced in ore handling systems, crushing, and long, high capacity belt conveyors, Raymond has been involved in detailed engineering and studies of primary, secondary, and tertiary crushing and screening plants for hard rock applications in the Americas and Asia. Conveyor experience includes the mechanical engineering of overland conveyors, equipment sizing, transfer station design, belt splicing stations, selection of drive and brake controls, conveyor guarding and take-up design.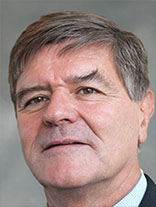 Walter Küng, Subject Matter Expert
Walter has over 40 years of experience in mechanical and structural engineering, engineering and project management, construction and startup. He has extensive design experience across a broad spectrum of bulk material handling systems, open-pit and underground mining, port and stockyard environment. Walter has worked on some of the largest mining projects globally and managed overland conveyor projects, in-pit fully mobile crushing systems, input crushing and overburden handling and spreading systems. He developed horizontally curved conveyor simulation software and led operations for a key supplier of equipment and systems for open pit and underground mining, bulk material handling and process plants.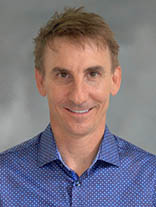 David Kruse, Dynamic Analysis Specialist
(through exclusive agreement with AC-Tek Inc.)
David is co-owner of Advanced Conveyor Technologies, Inc. He has been the principle designer for many of the world's longest and most complex conveyor system. This includes the 21 km single flight Sandoni overland conveyor. This conveyor has multiple horizontal curves and is currently the longest in the world without a mid-station tripper drive. He has been involved with the commissioning of many high tonnage conveyors such as the VALE S11D overland system transporting 21,000 t/h of iron ore. His specific interests are in the areas of belt dynamics, data acquisition and field measurements, rubber rheology, and transfer chute design using the discrete element method (DEM). He has developed a wide variety of mining engineering software. This includes both the Sidewinder conveyor design software, and the Newton DEM chute design software.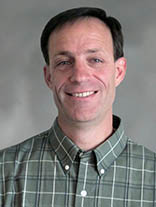 Ryan Lemmon, Dynamic Analysis Specialist
(through exclusive agreement with AC-Tek Inc.)
Ryan is co-owner of Advanced Conveyor Technologies, Inc. He has been a project engineer in the design of overland conveyors for more than 25 years. Conveyor design experience includes static and dynamic analysis, belt turnovers, conveyor layout, terrain modeling, idler life calculations, pulley and bearing analysis, modal and vibration analysis of belt and structure, horizontal and vertical curve analysis, forensic engineering, and field measurement of conveyors. He has been the principle design engineer of many of the longest and largest overland conveyor systems around the world. Research in conveyors has included static and dynamic analysis, discrete element modeling, and finite element analysis of pulleys, turnovers, belt transitions, idler junction stresses in belts. This research has been incorporated into AC-Tek's Sidewinder conveyor design software and Newton DEM chute design software.